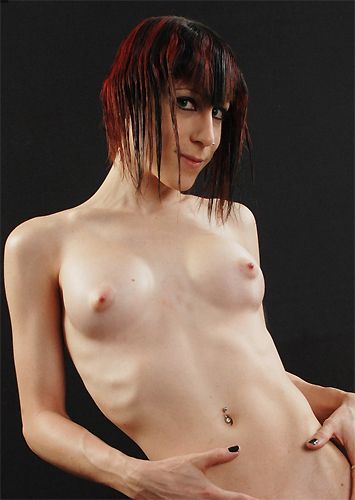 Angelica Syn – 23 yr old Shemale from Orlando, Florida with flawless soft white skin and a very gentle demeanor. She's been a well kept secret in the Tampa TGirl and Goth scene for a few years now. Lucky for us we found her website and she agreed right away to appear on Shemaleyum. I showed her the site and she was awestruck with the number of hot girls!
Angelica is very soft spoken and very feminine and had no problem getting naked and naughty. If you want to meet her for yourself she can be found dancing and hanging with friends at Tampa Goth clubs. She's not into escorting because she has a man in her life, but she does hope to do more appearances on Yum.
A real sweet girl that is sure to be a hit.